On Foot: Brooklyn
91 days. 13 new pieces. 780 miles On Foot.
From February 21 to May 21, 2012, Craig Shepard walked everywhere he went. For each of the 13 weeks, he composed a new piece and wrote it down. Each Sunday, he led a silent, cell-phone free walk to a different location in Brooklyn and performed the piece he composed that week outdoors in a public space.
Video on the project by Channel Thirteen is available here.
Beth O'Brien followed the Sunday walking routes on bicycle, taking thousands of photographs of everyday moments on the street.
A book collecting photographs by O'Brien and words by Shepard was published May 29, 2015 by Edition Wandelweiser and is available here. A CD and digital download of recordings of pieces composed on the trek as well as post-card scores, are available here.
Shepard and O'Brien have presented a performance including video and live music at Wesleyan, Cornell, Middlebury College, Word Books Brooklyn, Presents Gallery Brooklyn, the Old Stone House, Willimantic Records. A teaser can be seen here.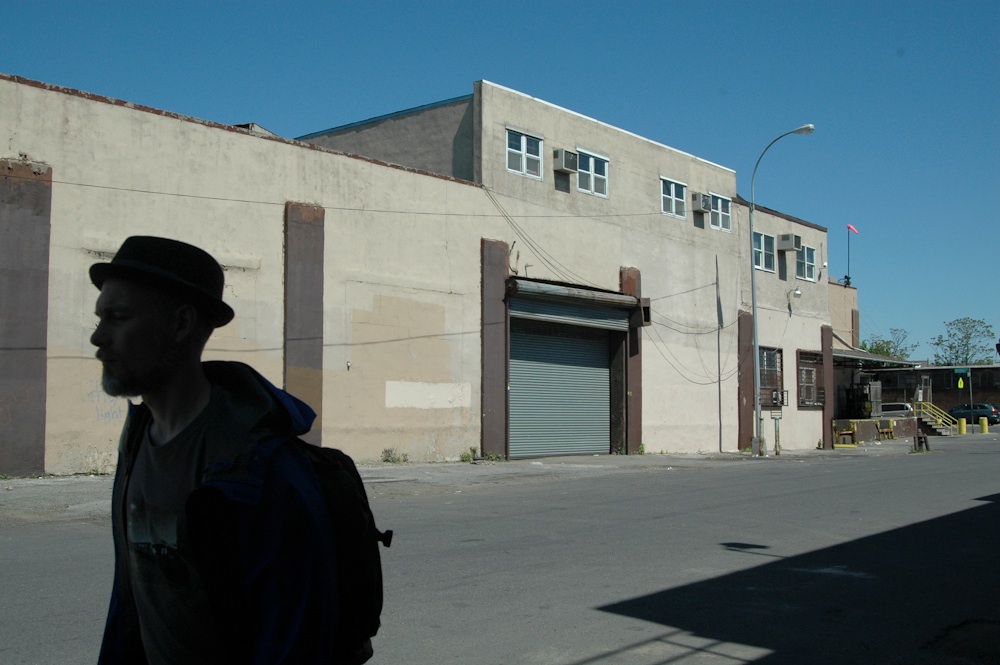 "On Foot itself is a strongly site-specific artwork". -- Ethan de Seife, Seven Days.
Each of the 13 pieces is named after the place and date of the first performance.
List of Performances
February 26, Bensonhurst, northeast corner of 18th Avenue and 85th Street, under the elevated tracks. This concert is part of the Composer's Now Festival.

March 4, Canarsie, Rockaway Parkway north of Glenwood Road

March 11, South Williamsburg, Roebling Playground

March 18, East New York, Gateway Center Mall, in front of Marshalls

March 25, Red Hook, Northeast Corner of Van Brunt and Van Dyke Streets. Featuring Katie Porter and Christian Kobi.

April 1, Greenpoint, Newton Creek Nature Walk

April 8, Fort Hamilton, in front of Dover Patrol Monument obelisk

April 15, Coney Island, at the end of Stillwell Ave, on the Boardwalk

April 22, Downtown Brooklyn, Times Triangle, NE corner of island at intersection of Flatbush, Atlantic, and 4th Avenues

April 29, Cypress Hills, southwest corner of Force Tube and Ridgewood Avenues

May 6, Bedford-Stuyvesant, Von King Recreation Center, in the field behind the ball field

May 13, Sunset Park, top of Sunset Park. Featuring Jack Callahan.

May 20, Sheepshead Bay, on the Sheepshead Bay footbridge. Featuring Devin Maxwell.
More press links: